2nd Periodontal Conference
2nd Periodontal Conference
held by Polish Society of Periodontology
and Periodontology Chapter of the Polish Dental Society
Warsaw, 18-19 March 2016, Marriott hotel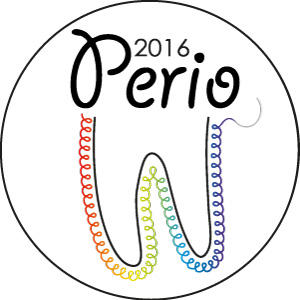 Pre- and postconference workshops
"Periodontal Regeneration"
Prof. Pierpaolo Cortellini
Warsaw, 19-20 March 2016, Marriott hotel
"Plastic surgical protocols to enhance the aesthetic outcomes in implant dentistry"
Prof. Mariano Sanz
Warsaw, 17 March 2016, Marriott hotel
Program - Periodontal Conference 2016
17-20.03.2016


day
time
program
detailed information
PRE-CONFERENCE COURSE
17.03.2016 Thursday
15:30-19:30
Prof. Mariano Sanz
Practical course: "Plastic surgical protocols to enhance the aesthetic outcomes in implant dentistry"

Sponsored by Nobel Biocare
PERIODONTAL CONFERENCE PROGRAMME
18.03.2016 Friday
11:00-12:00
Participants registration
12:00-12:15
Conference and Poster Session opening
Lecture session. Chairperson: dr hab. n. med. Jan Kowalski
12:15-13:15
Prof. David Herrera
Lecture: "The role of antimicrobials in the prevention and treatment of periodontal diseases"
13:15-14:00
Prof. Silvia Roldan
Lecture: "Current approaches to the Treatment of Intra-Oral Halitosis"
14:00-14:30
Coffee break
14:30-16:00
Prof. Marc Quirynen
Lecture: "Non-surgical periodontal therapy"
National presentations. Chairperson: dr hab. n. med. Elżbieta Dembowska, prof. nadzw.
16:00-16:15
Dr Bartłomiej Górski
"Clinical and radiological evaluation of the intrabony defects in aggressive periodontitis patients with xenogeneic graft and modified perforated membrane: a 12-month prospective randomized clinical trial. Preliminary results."
16:15-16:30
Dr Zuzanna Oruba
"Photodynamic inactivation of periodontal pathogens with the use of toluidine blue and a titanium dioxide-based photosensitizer"
16:30-16:45
Dr Jacek Żurek
"The use of allogenic hydrated collagen matrix for the regeneration of gingiva"
16:45-17:15
Coffee break
17:15-19:00
General Assembly of the Polish Society of Periodontology
19:00-21:00
Welcome party
19.03.2016 Saturday
Lecture session. Chairperson: prof. dr hab. n. med. Maria Chomyszyn-Gajewska
09:30-10:30
Prof. Mariano Sanz
Lecture: "Future perspectives in Periodontal Regeneration. Application of bioengineering principles"
10:30-10:45
Discussion
10:45-11:45
Prof. Jan Lindhe
Lecture: "The transition from alveolar process to edentulous ridge"
11:45-12:00
Discussion
12:00-12:30
Poster Session recapitulation - dr hab. n. med. Paweł Plakwicz
12:30-13:30
Lunch break
Lecture session. Chairperson: prof. dr hab. n. med. Tomasz Konopka
13:30-14:30
Prof. Jean-Louis Giovannoli
Lecture: "Making decisions in the treatment of peri-implantitis"
14:30-14:45
Discussion
14:45-15:45
Prof. Pierpaolo Cortellini
Lecture: "State of the art of regenerative microsurgical treatment"
15:45
Closing remarks - Prof. Renata Górska
POST-CONFERENCE COURSE
16:00-19:00
Prof. Pierpaolo Cortellini
Theoretical course: "Periodontal Regeneration"
20.03.2016 Sunday
09:00-13:00
Prof. Pierpaolo Cortellini
Practical course: "Periodontal Regeneration"
Authors of the posters are kindly requested to follow the instrucions:
– paper printout for a poster board, text in English
– vertical layout, portrait format
– maximum size of 841mm (width) x 1189 mm (height); the optimal size is A0.
The poster area opens for poster presenters on Friday 18 March at 09:00.
Please take notice of your poster number and poster board before hanging it up. Posters should be on display throughout the conference i.e. from 11.00 hours on Friday 18th March to 16.00 hours on Saturday 19th March.
We would like to thank all the authors for their contribution and preparation the posters.
All participants are invited to vote for the best poster.
category
payment by 11.10.2015
payment by 06.01.2016
payment by 15.03.2016
CONFERENCE FEES
Periodontal Conference 2016 (Lectures on 18 and 19 March 2016)
Members of the Polish Society of Periodontology
800 zł
900 zł
1100 zł
Periodontal Conference 2016 (Lectures on 18 and 19 March 2016)
Other Participants
1000 zł
1100 zł
1300 zł
COURSES FEES
Practical course – Prof. Mariano Sanz (17 March 2016)
800 zł
850 zł
900 zł
Theoretical course – Prof. Pierpaolo Cortellini (19 March 2016)
300 zł
400 zł
400 zł
Notes:
Packages registration is now closed
No more seats available for practical course held by prof. Pierpaolo Cortellini (20th March 2016)
Warsaw Marriott Hotel Al. Jerozolimskie 65/79 Warszawa 00-697
Hotel Marriott
Hotel Marriott